Philanthropy advice charity, the Community Foundation, has grown to be the most successful of its kind outside of the USA. Ryecroft Glenton finds out the secret to its success.
What is the Community Foundation?
The Community Foundation matches generous people with important community causes. Since 1988, over £122m has been awarded in grants to hundreds of small charities in Tyne & Wear and Northumberland, and across North East England, through funds set up by our donors.
Where does your money come from?
The Community Foundation holds nearly 300 funds set up by donors who want to give back to their community. We match these generous people and businesses to important causes that are close to their hearts and, as we handle all the administration, it leaves the donor free to enjoy choosing the causes to support and seeing their gifts make a difference.
Philanthropy Case Study
Tony Platten is a businessman and philanthropist. He set up and ran his own company for 34 years and when he sold it wanted to give to charity. His first thought was to set up and run a charitable trust, however his accountant thought a fund at the Community Foundation might be a better option as it can provide all the flexibility of an independent trust but without the burden of administration and legal responsibility.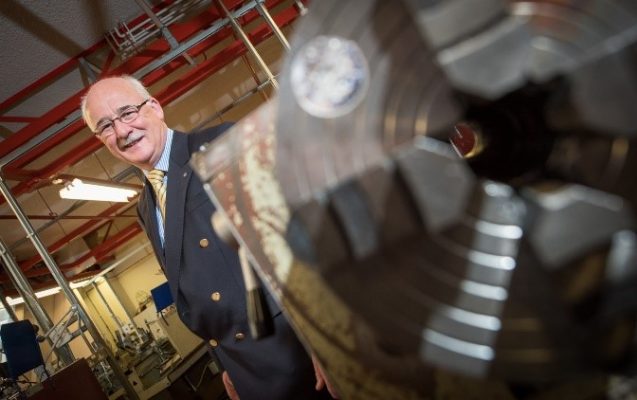 The Platten Family Fund at the Community Foundation, which was established in 2014 by Tony and his wife Anne, is designed around Tony's passion for getting young people enthused about engineering. The Community Foundation has worked with Tony to target key priorities for support that aim to achieve the outcomes he is after. A far-reaching programme of small grants of £2,000 each to primary schools in the area has allowed them to offer 'code clubs' to children using raspberry pi computers. Larger grants of £10,000 or more have also been awarded from the fund; one example is to the International Centre for Life Trust which is delivering programming and robotic engineering skills to 14 schools through its science outreach team and links to the European Space Agency's current ExoMars mission which aims to land a rover on Mars in 2020.
Tony Platten said about his fund, "There's no way I could have spent that money. My wife and I have no ambition to have somewhere in the likes of Monte Carlo to go to three times a year. I have always supported various charities over the years and setting up a Fund with the Community Foundation seemed like the logical thing to do. The primary aim of the fund is to try and get young people interested in all forms of engineering but also to make them think of engineering as a career. I'm delighted with the advice and support that the Community Foundation has given me to help this to happen."
Starting with where you are and the causes that inspire you, the Community Foundation is here to guide you in your giving. For more information contact Lisa Cappleman, Principal Advisor, Giving and Philanthropy on 0191 222 0945 or email lc@communityfoundation.org.uk