CORPORATE FINANCE SENIOR MANAGER
RG Corporate Finance ("RGCF") are currently looking to recruit a corporate finance senior manager to join our award winning Corporate Finance team .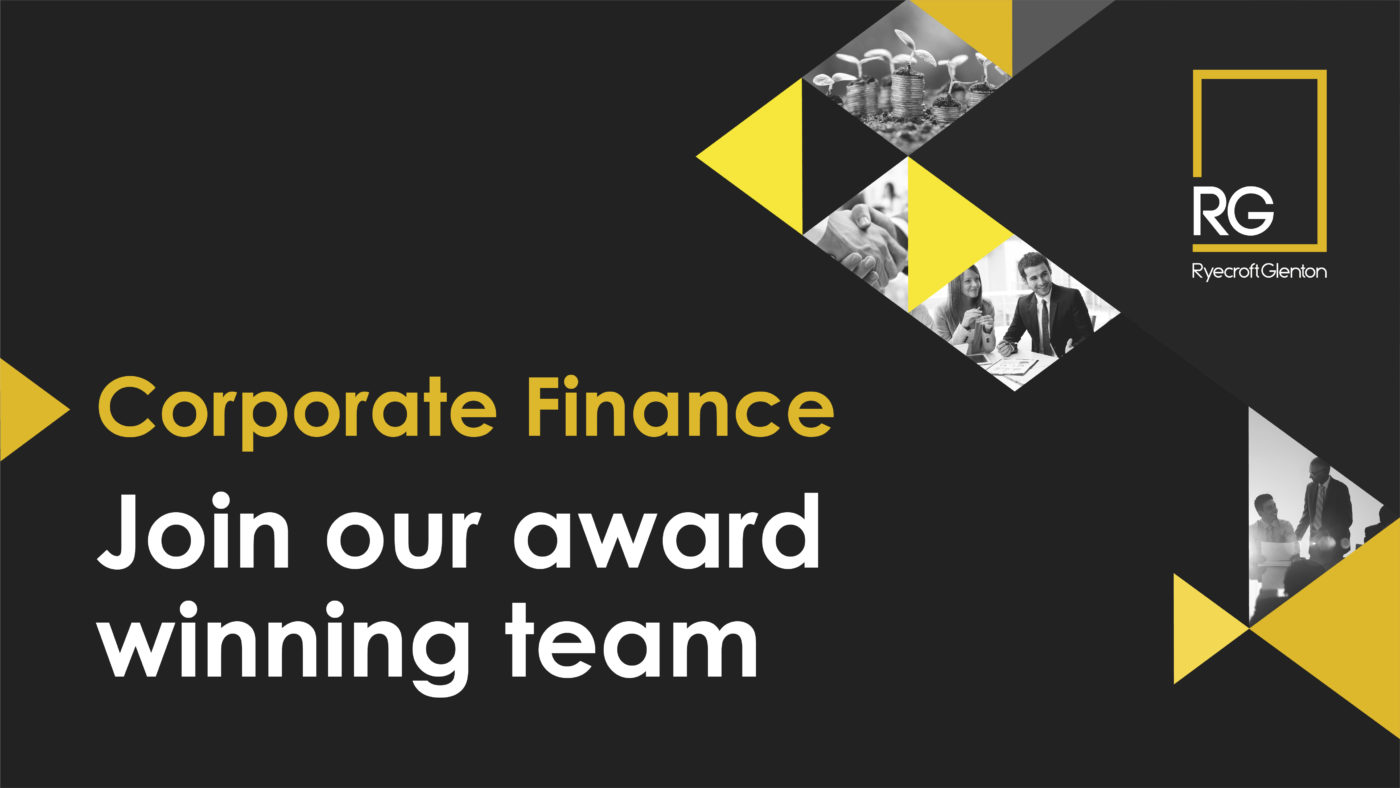 Role: Corporate Finance Senior Manager
Type: Permanent, Full-time
Location: Jesmond, Newcastle
Award winning, RGCF delivers clear and creative transaction related advice to our clients, achieving tangible results. We provide proactive advice to businesses at all stages of their life-cycle, including advising clients who are looking to raise growth and development capital or refinance, whilst advising businesses that may be looking to acquire another business to achieve step change growth. We also advise clients on how to go about improving the value of their business, in anticipation of us advising on the ultimate sale of the business.
RGCF was recently named one of the top financial advisers in the region by Experian and has won many awards, including the Corporate Finance Deal of the Year Award at the 2020 NE Accountancy Awards, whilst our Head of Corporate Finance, Carl Swansbury was named Dealmaker of the Year at the 2018 Insider Dealmakers Awards.
This role is suitable for a qualified accountant with 1-3 years of corporate finance experience in practice or industry.
The key duties of the role are:
Providing expert advice and guidance to clients;
Producing business plans, information memorandums and business valuations;
Carrying out detailed research to identify potential strategic buyers and acquisition targets alike;
Preparing detailed financial models;
Helping to market businesses for sale;
Helping clients secure growth / development capital;
Leading transactions.
The ideal candidate will:
Be a qualified accountant;
Have 1-3 years of corporate finance experience;
Be driven to deliver excellent client service;
Have a track record in delivering to tight client deadlines;
Enjoy networking with business owners and other professionals;
Have excellent communication skills and be confident speaking to clients face to face, over the telephone and by email;
Have excellent IT skills including Word, Excel and PowerPoint;
The role offers a competitive salary, along with a healthy performance related bonus, pension and 25 days holiday plus Statutory holidays. We also offer additional benefits such as the option to purchase an extra 2 days holiday etc.
All enquiries in relation to this role should be directed to our Partner and Head of Corporate Finance, Carl Swansbury (carlswansbury@ryecroftglenton.com).