We can't thank RGCF enough for guiding us through the journey of selling our business, M2 Education to overseas PE backed, Humly. It has been quite the learning curve for us, and the support and advice provided, as well as the dedication and professionalism showcased by Carl, Adam, and Ben throughout made all the difference. Despite several unexpected turns, their patience and advice were invaluable.
As a result, we now feel well-prepared for our next exciting project, and if we ever find ourselves in a similar situation, where we require a firm to advise us on the strategic sale of another business, RGCF will be the first firm we contact. Thanks again to Carl, Adam and Ben for their hard work and unwavering support.
When the Coronavirus pandemic struck at the end of the first quarter of 2020, Ryecroft Glenton were there to help and support us, providing much needed advice and expertise in areas which, as solicitors, were outside of our comfort zone and therefore highly valuable.  The advice and input from Ian enabled us to understand the potential impact of the pandemic on our financial performance and take proactive action to avoid problems.
I have had the pleasure of receiving excellent tax advice from Claire Charlton and Stephanie Swan at Ryecroft Glenton over the past few months.  The process has been made very easy and I have been extremely impressed with the service that I have received.  I can highly recommend Ryecroft Glenton they are approachable and extremely efficient.  I look forward to Ryecroft Glenton continuing to look after my tax affairs and accounts in the future.
The incredible journey our business has been on over the last decade would not have been possible without Ryecroft Glenton by our side.  I cannot overstate the importance of their help and advice; they have always been there when I needed them, and as a business owner I have genuinely felt like they want me to succeed.  They have even made personal sacrifices to help me do so, such as Michael Parry's regular weekend communications with me on weekends when I find the time to come up for air from a week of meetings and quickfire decision making.  In my view, RG brings all the professional rigour one would expect from a large international firm, yet in addition they bring the warmth, dedication and – dare I say it – sense of humour! – of a boutique.  They have been an absolute rock for One Search, and they will always have my loyalty.
Carl and his team recently advised and completed the acquisition of my Company.  Throughout the entire process Carl acted in the best interest of his Client.  He and his team worked tirelessly and diligently.  I would describe Carl as a workaholic and very driven to get the job done.  I would not hesitate to recommend Carl and his Team.
We really valued Nick's advice and counsel, his involvement always provides a degree of comfort and extra reassurance throughout a process.
The acquisition of CPL and its merger with our existing business, CDCfm, within the newly created Service Response Group, was a completely new process for us.  However, with the support and experience of Nick Johnson from Ryecroft Glenton, we managed to overcome many hurdles in the transaction that I don't think we could have done without his valuable input. We would highly recommend Nick and the professional team at Ryecroft Glenton, and look forward to working with them again in the future.
Carl is a first class dealmaker and best in the NE.  I always enjoy working with Carl and his capable team.  I look forward to collaborating on several additional transactions.
We have been working with Ryecroft Glenton for 2 years.  They have transformed our accounting practices and processes, allowing us time to focusing on building the business. The service we receive from Dan and Rachael, in particular, is of an exceptional standard. All matters are dealt with quickly and efficiently.  Although the day to day accounting and periodic reporting provides immense value to us, they also provide a sounding board for new ideas and challenges that we have been facing. 
We will be embarking on an additional business venture in the very near future and we would not have had the confidence to start it so soon, had we not have been able to rely on the support of Ryecroft to work with us. I cannot recommend their service highly enough.
Over the recent years we have discussed our plans to improve our business, we feel Ryecroft Glenton have listened to our points and given us helpful advice to move our business forward and become more productive.
I have worked with RG for many years across a number of companies and remits and have always found them to be very professional, helpful, proactive and flexible.  After 20 years in the start up and SME world, I know what impact good professional advice can have on a business so I often recommend RG to other companies knowing that they are unlikely to find a better service elsewhere.
I fully engaged with Nick Johnson in 2018 to explore all of the options around succession planning available to Austin Newport Group.  This involved exploring the opportunities relative to a trade sale, a management buy-out and others.  Nick was hugely prominent and influential in deciding the correct course of action to meet our objectives which resulted in Austin Newport Group securing a trade sale.
With the help of a small corporate finance team, Nick developed a strategy which included the preparation of an information memorandum which was released to a short list of potential buyers.  The most significant contribution from Nick was his approach in analysing the bids and selecting the "best fit" buyer.
The commitment, support and direction shown by Nick throughout the whole process was second to none and during a complicated and torturous sale period, Nick displayed leadership and an admirable commitment to deliver, for which I will be eternally grateful.
I would not hesitate to recommend Nick to any individual or company who requires the advice of a Corporate Financier.
I have worked with Chris Robson and his team at Ryecroft Glenton since 1993. Our involvement has continued through three different businesses with which I have been involved. The quality of professional service and advice both to me and my businesses has been exemplary. I would not hesitate to recommend Ryecroft Glenton or Chris Robson to any ambitious company.
Ryecroft Glenton have helped us for several years and we particularly like the wide range of services they are able to offer.  They handle our bookkeeping, VAT, payroll and personal tax as well as all company matters.  This means that we have a range of experts available and can always speak to someone to get our queries answered. 
I can make better business decisions by sharing future plans with Ian and his team, and get them to remove any obstacles well before we encounter them.
Kilfrost is a group multi-national operating across 3 continents. It has a complex structure using different currencies (Euro, GBP and US$). Over the past years it has gone through a period of change requiring a dynamic approach to finance and change management. Part of this has been the use of not just an auditor but a reliable source of expert advice. During this period we have used Ryecroft Glenton.
In previous years we have used all of the 'big four' companies for a variety of different activities including audit, tax and sales advice. The advice we get from Ryecroft Glenton is at least on a par with these companies with the added advantage that the team at Ryecroft Glenton are always available and close by.
During our time with them we have sought advice on many areas including tax in the USA and how that impacts with HMRC. Their audit work has been professional and timely. Throughout they have worked closely with the Kilfrost team to produce a good result. Their open and approachable manner has meant a rapport has developed with them and they are a pleasure to work with.
In summary I am delighted to provide a testimonial to Ryecroft Glenton where I rate them as the best audit team I have worked with over the past 12 years.
We find the whole Ryecroft Glenton team so responsive, helpful and friendly. We've worked with a number of accountants over the years but none take such a holistic approach to our business. We have had input from the Ryecroft Glenton team on a number of different points, and every time their advice is pragmatic and offers a practical way forward. They offer the service that you'd hope to receive from a trusted accountant and yet, in our experience, is extremely rare: sound advice; highly responsive and friendly customer service; and very reasonably priced with no hidden surprises when it comes to fees.
Ryecroft Glenton isn't part of the 'blandscape' of today's overly corporate service firms. They will give a clear opinion to help you steer your business decisions. The team are smart, street-wise and some are even charming! (But obviously I don't say that to their face!) They know their stuff and offer that guiding hand through all the reg and compliance red tape that fries an entrepreneur's brain.
---
We have a farming business in Northumberland which has evolved and contracted over three generations. There have been many twists and turns during this time and Ryecroft Glenton have given great support, advice and service.
Grandfather, Father and myself have always had confidence in the advice received while making sometimes courageous decisions. I have been involved at the sharp end of the operation for over 30 years and have always been impressed with the timing of accounts completion and thoroughness of contents, I feel that this is significant when dealing with funding sources and suppliers.
Over the later part of my involvement there have been many changes in the legal requirements and our accountants have been a great guide and help through these unfamiliar times. Ryecroft Glenton can call upon specialists in so many different fields within the office which allows a problem to be solved quickly with confidence.
For over 30 years Ryecroft Glenton have looked after the audit and tax compliance requirements of J Barbour & Sons Limited and all financial aspects of the Barbour Foundation and family trusts. Their hallmark throughout has been outstanding levels of personal service coupled with deep and highly impressive knowledge of whatever subject is at hand. Their support to every aspect of our family business is outstanding and I would strongly recommend the firm to prospective clients.
We have been working with Ryecroft Glenton for over 4 years and the service they provide is exemplary. Each person I speak with whether it is the monthly payroll team, management accounts book keeping division or the more recent auto enrolment pension department know our organisation inside out and give excellent advice. They take the time to get to know your organisation and define what you want to achieve to help you with the best solution. They also have a unique ability to translate quite complex accounting into plain English which is particularly helpful!
Carl dealt with our recent Management Buy Out transaction. He was professional and extremely helpful throughout the whole process, chasing every party effectively and promptly.
He would always lose the jargon and talk to us in layman's terms to help us understand the complex situations and was very patient throughout.
I wouldn't hesitate to recommend Carl and the team at RG Corporate Finance. Thanks again.
After years of using large national audit firms, we decided that we should review our requirements and look for a more regional firm where we would feel a more valued customer rather than a name on a list. Based in London we looked at south-east accountancy firms, but due to a previous connection we included Ryecroft Glenton.
However our choice turned out to be easy and one we have not regretted. The standard of support we get on both our audit and on general accountancy queries is far higher than from the large firms and we discuss business issues as well finance with the RG team because we value their advice and judgement. We have regular face to face meetings as well as telephone calls to make sure that RG are aware of everything that is going on in the business so that I, and my CFO, can ask for advice at any time.
On a practical level their efficiency and ways of working has made our audit process much easier and saved us a lot of time.
Grahame, Andrew and the team are now an integral part of our business support, much needed in times of business change.
I know I can rely on the Ryecroft Glenton Academies Team to provide expert knowledge when I need advice and it is a pleasure to work with them.
I cannot think of anything you could have done differently or better and have been very happy with the service.
The Solicitors Team led by Ian are very knowledgeable and their annual visit always gives us peace of mind that we're complying with the rules to the best of our ability. We find the annual process quick, clear and much more detailed than our previous advisors. Whenever I have a problem or query, I just call them and always get the support I need. I also find Ian's experience of other firms very useful when discussing future plans or current performance. When we asked Ryecroft Glenton to quote for our compliance work, we were pleasantly surprised…they charged less than our old advisors and yet their work was more detailed. A win win for everyone!
Grahame Maughan acted as Audit Partner for Lycetts for many years during which the business was at its most profitable and over a period when it was sold to include a five year earn out. His grasp of detail set him apart from his peer group, not just the obvious understanding of the numbers themselves but the written word also. He carried out the due diligence on half a dozen very complicated acquisitions over a ten year period and it would always amaze me how easily he could recall the specific wording of some obscure sub clause in a given SPA relating back a number of years. His willingness to please exterior belies significant inner strength when up against strong management. He knows when he is right and management wrong and argues his case with eloquence, purpose and with all the facts, figures and company law intricacies at his finger tips.
I would not hesitate to recommend Ryecroft Glenton and Grahame Maughan in particular. He is almost unique in my forty years in business of being able to blend being an excellent auditor and corporate adviser all with a head that is securely screwed on.
In the last 10 months, Carl has delivered an MBO of our driving business (Driving Force) and secured a £20m+/ 75% investment into gap Personnel, from Japanese listed Trust Tech Inc. I've heard many promises from advisors over the years – no one has delivered such explosive results. Carl must be one of the UK/Europe's leading exponents in the M & A staffing space and I cannot recommend him and his team high enough. Focused, strategic, pro-active and demanding, he delivers results and that's critical to anyone keen on realising shareholder value.
I recently had the privilege of working with Carl and his team and I not only have no hesitation in recommending him from a professional point of view, but I must say that he was also an absolute pleasure to work with. Carl has the ideal disposition for dealing with complex and often stressful situations in a calm and measured way and did a sterling job at advising us on the sale of our business. Carl and the team at RGCF were an absolute pleasure doing business with.
I had the pleasure of working with Carl on the MBO of Liberty Vets. From start to finish Carl evidenced excellent knowledge, experience and expertise. Carl delivered an excellent result for his client and AIB was pleased to fund the transaction.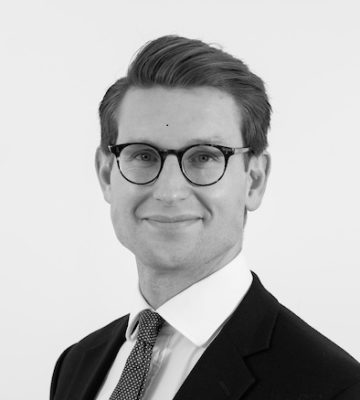 Life Before SES: Originally, I was a banker at a major Swiss bank, overseeing multi-asset...