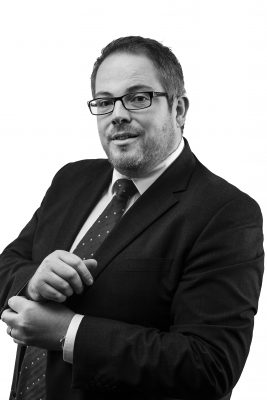 Ryecroft Glenton, the Newcastle-based advisory firm, has set out a series of recommendations for the upcoming Budget, which could improve prospects in the North East agricultural sector.
The North East provides 3.2% of the agricultural sector's contribution to the UK economy, worth £486m*, which is under threat from a variety of issues, most notably the UK's exit from the European Union as well as the Government's unclear position on Brexit.
To lessen the impact on the agricultural sector, Anthony Main, Director of Business and Personal Tax Planning at Ryecroft Glenton, believes that the Chancellor should introduce a series of measures in this month's Budget:
A commitment to support the agricultural sector post-2020 together with a clear plan regarding farming subsidies
A programme of broadband infrastructure improvements to help agricultural businesses maximize the use of technology
Support for intra-UK trading by reducing fuel duties for transporting British goods around the country
A zero VAT rate for goods purchased by farmers for use in their businesses to improve cash flow.
A key issue for farmers is the future of agricultural subsidies.  While the Government has committed to maintaining subsidies until 2020, no clear plan has been set beyond then.
Ryecroft Glenton suggests that the Chancellor must provide a clear route map to a better subsidy regime post-2020, which could include a capital element to help farms stabilise, invest and grow.
With the need to further integrate technology into the farming process to improve production and productivity, Ryecroft Glenton also believes that further emphasis needs to be put on rural broadband investment to support the agricultural market.
The firm believes the argument for increased broadband speeds for rural communities should be amplified by the need to provide a level playing field for businesses based in the countryside as well as towns and cities.
Ryecroft Glenton is also encouraging the Chancellor to consider the commercial impact of Brexit on the agricultural sector and implement measures which can improve the competitiveness of British producers.  This includes reducing the fuel duty for UK agricultural producers transporting British-made goods around the country.
The fourth recommendation is to introduce a process to zero-rate goods purchased by agricultural businesses for use in their operations, which would provide an important cash flow advantage that farms often require.
Anthony Main, said: "The agricultural sector is a vital part of the diverse North East economy, but faces some unique challenges.  Brexit will acutely impact the sector with the potential loss of subsidies and while a commitment has been made by the Government until 2020, beyond that point there is no clear route map for farmers.
"There is also a digital disparity impacting on agricultural business that needs to be addressed.  Connectivity and entrepreneurship are directly linked and improvements to the country's broadband infrastructure shouldn't be focused solely on towns and cities for tech-based businesses.  It has to include rural areas where agricultural businesses need to embrace new technology and the internet to maintain their productivity and competitiveness."