On Wednesday 3 April RG Corporate Finance partner Carl Swansbury will be part of a panel of experts at a Barclays event about cashflow. For more information and details of how to book see below:
Conquering Cashflow
Wednesday, 3 April | 16:00 – 18:00
TusPark Newcastle Eagle Lab, Maybrook House, Grainger Street, Newcastle upon Tyne, NE1 5JE
Barclays' #HighGrowthLive is back on the road for 2019 and heading to the North East to tackle the topic of Cashflow!
At #HighGrowthLive we'll explore the challenges of cashflow, the impact of managing your cashflow effectively and how getting your cashflow right can fast forward your business. Effective cashflow management is not only a catalyst for growth but also an asset for ambition.
Join us on Wednesday, 3 April from the comfort of our new Eagle Lab to
watch our expert panel discuss their cashflow highs and lows.
The Panel
Anil Stocker, MarketInvoice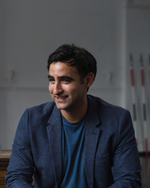 Anil is the co-founder and CEO of MarketInvoice. He co-founded the business in 2011 and has led the growth of the company since launch.
Whilst working in financial services in his early twenties and spending time with many company CFOs, Anil realised how difficult it was for small businesses to raise the funding they needed to drive their business forward.
His ambition is to use technology and data to completely reinvent how businesses go about financing their growth, and breathe fresh life into outdated financial products.
Anil is on the UK government-backed UK FinTech Delivery Panel to drive policy recommendations for the industry. He is a keen commentator on Fin Tech, banking, business finance, and entrepreneurship. Anil read Economics at Cambridge University in 2006. He is a passionate traveller and avid reader.
Carl Swansbury, Ryecroft Glenton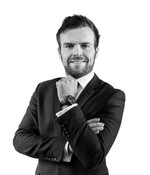 Experienced Corporate Financier, Carl Swansbury, heads up the firm's corporate finance division.
Carl, who qualified as a Chartered Accountant with global advisory firm PwC, joined RG in May 2011 to set up the firm's corporate finance division, having previously spent several years working in RSM's national corporate finance business.
Gavin Sewell, Honcho Markets Ltd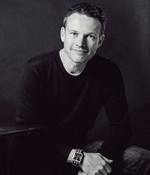 With over 20 years' experience in the banking and finance sector and a background in information technology, Gavin has co-founded and exited a successful FinTech business and an alternative investment fund management company based in Paris, France.
He has held positions of responsibility at European and US investment banks including Morgan Stanley, State Street, Deutsche Bank and Lloyds Bank in both London and New York.
Gavin has led InsurTech start-up Honcho since early 2016 and believes that the combination of financial trading technology and consumer first thinking will reinvigorate the insurance distribution industry.
Jordan McCabe, Aztec Diamond Equestrian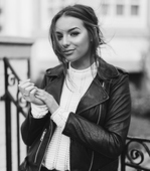 Jordan McCabe is the founding director of leading international equestrian clothing brand, Aztec Diamond Equestrian.
Based in the North East of England, Aztec Diamond was launched in 2014 after Jordan found a niche in the market for fashionable yet affordable equine clothing.
Since launch, the brand has pretty much doubled year on year, becoming one of the largest brands in the market with the largest social media following. All products are designed and developed in house by Jordan, manufactured overseas and then sold directly to customers worldwide from the Aztec Diamond website.
Winner of multiple Talent and Business Awards, Jordan at just 23 years old has turned a childhood passion for showjumping and design into a successful and highly profitable business.
Event timings
16:00 Arrival & registration
16:15 Welcome & introduction
16:20 Panel commences
17:15 Q&A on Twitter using #HighGrowthLive
17:30 Networking drinks
18:00 Event close
For further information please contact
Camilla Rush
Events, Roadshows & Hospitality
+44 (0)20 3555 6783
camilla.rush@barclays.com