In order to have a bit of fun in the run up to Christmas, on 2 December we launched a campaign called the "12 Business Days of Christmas." There was a Christmas focused question/task on each business day with a daily prize.
Prizes were donated by Jesmond Dene House, Banyan bar, Creative Chameleon, Moorland Spirit Company and Fulchester Industries (Viz Comic).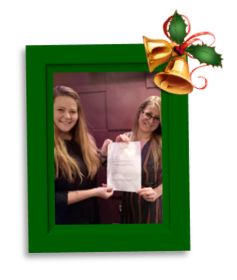 Claire Whitfield of the Northern Educational Trust won a VIP booth and bottle of champagne donated by Banyan. Claire shared her favourite Christmas riddle "I made myself a snowball, as perfect as could be, I thought I'd keep it as a pet, and let it sleep with me. I made it some pyjamas, and a pillow for its head, Then, last night it ran away, But, first – it wet the bed!"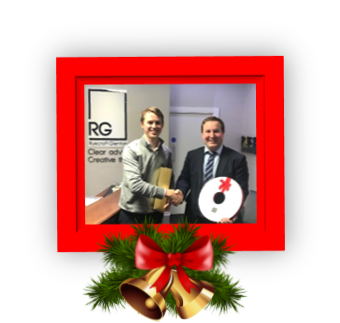 Champagne and chocolates donated by Sean Stembridge of Creative Chameleon were won by Adam Chaffer of Samuel Phillips Law Firm for the worst ever Christmas present. "The year I got nothing because my secret Santa had left the company and not told anyone they had me!"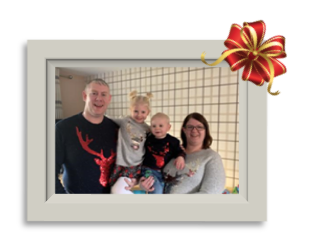 David Low of Swinburne Maddison LLP won a Bottle of champagne for the best Christmas jumper photograph.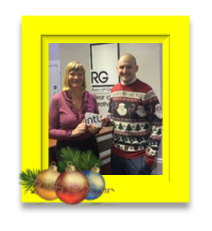 Richard Marshall of Hay and Kilner won a £50 Intu voucher for the best Christmas dinner guest. He would invite "Buddy the Elf from the film Elf! Top draw Christmas energy, and after Christmas lunch (with lots of syrup of course) we will make snow angels for two hours, and then go ice skating, and then eat a whole roll of Toll-House cookie dough as fast as we can, and then to finish, we'll snuggle!"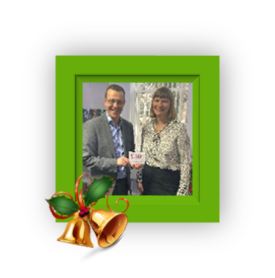 Brian Foreman of Handlesbanken won a £50 Fratellos Voucher thank to the Holiday Inn, Jesmond for guessing that the partner behind the disguise was Nick Johnson.








Other winners include Michael Horner of Shawbrook Bank, Simon Tyler, Claire Leonard of Hunter Johnstone Marketing Solutions, James Clinghan of TBP, Andrew Wordsworth of Balfour Beatty and Matt Elliott of Handlesbanken.
Congratulations to the prize winners and many thanks to our clients and contacts who donated some of the prizes.
We do hope that you enjoyed the competition and would like to wish everyone a Merry Christmas and a happy, healthy and prosperous New Year.