RG Infrastructure and Renewables: A year in review
The last 12 months have been a really interesting time for the Infrastructure and Renewables team. We have continued to work on a wide range of projects, from student accommodation, waste to energy, solar, wind power, and a number of national infrastructure projects including libraries, schools, hospitals and social housing.
We have continued to assist our clients with:
VAT support, advising on a range of complicated structuring issues;
R&D support for those creating unique solutions to energy production and making the most of all aspects of waste and the Sun;
Capital allowance reviews for those who have constructed complicated assets and ensuring they maximise their allowances;
Obtaining additional finance and ensuring appropriate reliefs and facilities were taken; and
Strategic advice throughout the year, particularly with Covid related matters.
The Infrastructure and Renewables team signed up in partnership with the North East Energy Catalyst partner network this year to provide support to fellow members and to increase our knowledge of the energy and renewable talent on show here in the North East. We also teamed up with Professor Alan Lowdon of the Department for International Trade and Mike Woodhall of Chameleon Technology to discuss the future of Cleantech; as experts within their fields, it was interesting to hear their thoughts on current affairs. The video can be found on our website here:
It was disappointing to see that more support wasn't given to the renewable sector in the government's recent energy security strategy review with, instead, more focus on nuclear energy. This strategy has been criticised by many who feel that this doesn't reduce bills, decrease emissions, or dependency on imported energy in the short or medium term, along with it being expensive infrastructure to install. The public sentiment for renewable energy is currently high, with the BEIS Public Attitudes Tracker for Winter 2021 showing that 86% of those surveyed supported the use of renewable energy. BEIS's results showed that the greatest support for renewable energy was for solar with 90% of people agreeing with the use of solar energy. When asked, 85% supported wave and tidal, 84% off-shore wind, 80% on-shore wind, and 72% biomass. Interestingly, the report found that only 37% supported nuclear energy, and only 29% saw it as a safe source. The report suggests that perhaps of all the renewable energies, biomass is the biggest unknown, with 18% of people surveyed not having an opinion of whether they support its use, compared to 8% for solar energy. There are great benefits to biomass energy and anaerobic digestion: for example, it can dispose of food waste to produce electricity and gas, along with the ultimate residue being useable as farm manure. With the UK producing 9.5 million tonnes of food waste each year there is a great opportunity.
Our renewables clients have seen a dramatic increase in the energy prices they have been receiving. This has seen not only a significant increase in the turnover and profit received month to month, but in some cases reversal of previous impairments of assets as energy prices show little sign of reducing anytime soon, meaning improved future cash flow forecasts. Indeed, contrasting electricity prices of £24.01 per Megawatt-hour in April 2020 versus the high of £262.52 in December 2021 for example, show how quickly the market has turned. For renewables clients this is great news, with many locked into fixed waste supply agreements seeing a real boost to their profits, particularly those who lost out during covid lockdowns when commercial waste decreased. It also presents good motivation for those who may want to enter to market.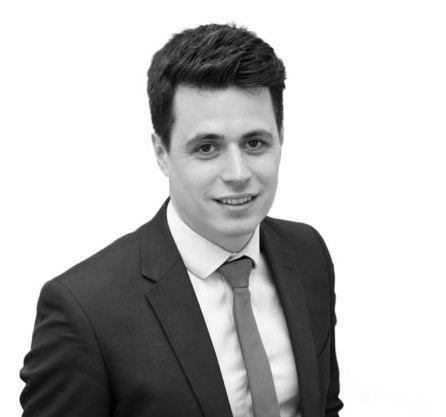 The next 12 months will continue to be interesting within the sector with rises in inflation having an impact on our cost of living. If you would like to know more about how this may affect your business or you personally, get in touch with the team and we would be delighted to discuss options or opportunities.
Photo by Thomas Reaubourg on Unsplash